How Playing Patience Can Help Increase Your Intelligence
Patience, or solitaire is a card game that has risen in popularity since the launch of computers. Basic forms of the game were available on every version of Microsoft Windows, from Windows 3.0 up to Windows 7, and newer devices offer a varied selection that have proven to help with intelligence.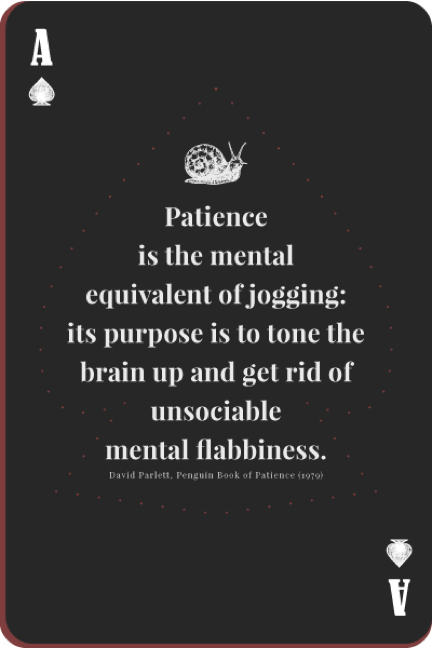 David Parlett, Penguin Book of Patience (1979), says: "Patience is the mental equivalent of jogging: its purpose is to tone the brain up and get rid of unsociable mental flabbiness."
A recent study conducted by
Betfair Casino
found that the number of people who know how to play traditional card games has risen, due to their availability on computers, tablets and phones.
Even though only one in every twelve 18 – 55 year olds know how to play Baccarat, close to one in every four understand the rules of poker and a massive three out of four know how to play Patience and Blackjack.
The Benefits
Known throughout the world, Patience is a fun game that can be played by anyone anywhere. Often referred to as soothing and entertaining, the game has been around for
over 200 years
and there is observably a reason why.
Simulating, yet also relaxing, Patience makes players think logically about what they are trying to achieve and usually leads to a rise in intellect. As the cards change each game, the brain has to adapt quickly and is constantly being used. It has to apply different strategies, which generates different mental skills and helps strengthen mentality.
Student Eugenia Hopkins, says: "Patience/Solitaire has always been an excellent game where you continuously have to deal with cards, numbers, and have to apply different strategies."
Additionally, it is thought that Patience can offer players health benefits and both Professor Michael Ridding and Dr Cynthia Green state mentally challenging games can lead to protection against memory loss.
Dr Cynthia Green
, America's Leading Brain Health Expert, comments: "Card games like solitaire give us an easy and familiar way to 'challenge' our brain just a bit each day. As we've seen, staying intellectually engaged in this way may give our brains some added protection against memory loss. In addition, games like solitaire can be relaxing and ease emotional distress."
Sharing Your Knowledge
New research
found those who reported playing games were more likely to have a greater brain volume and it was concluded that, for some individuals, participating in such games could help prevent Alzheimer's disease.
Betfair's
recent research also found that due to card games being more accessible digitally, people are more likely to play solitary games, but it is important to pass on the skill. Most people are more than willing to spend time teaching their friends or children traditional games, however, for those who don't know how to play what other options are there?
Blogger Amy Mezni, has a solution and says: "My mum played games with us all the time, and I truly believe that is how my brother and I learned our reading and math skills. As a teacher I try to instil a love of games in my students. Games reinforce so many skills and
students learn without realising it!
"
Games can enhance all sorts of skills, showing that even more teachers should be promoting them in the classroom.
Gwen Dewar, Doctor of Philosophy
, explains: "Board games are a powerful learning tool and if we teach kids that problem-solving ability is like a muscle: It can be strengthened with practice and learning."
As most games are now available as apps or computer games, asking students to practise these skills becomes much easier. Children of all ages can then not only mentally challenge themselves on a daily basis, but built their overall intelligence.